Our History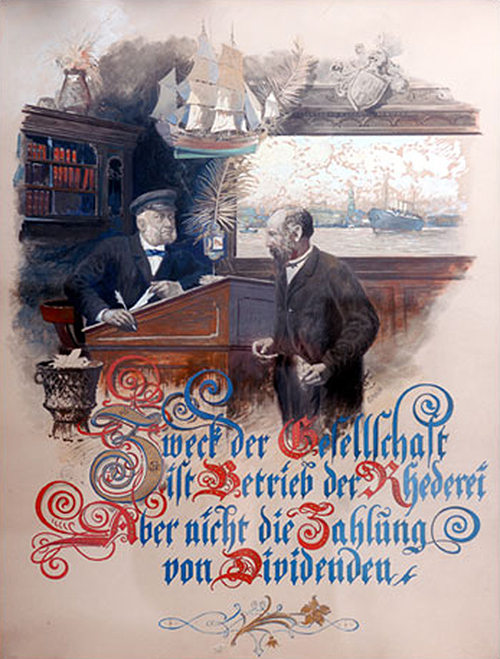 ORION Reederei
Orion was originally established on April 7th, 1931 as a private limited partnership in the Hanseatic city of Rostock, Germany. In 1936 the company relocated to Hamburg in order to be closer to its major clients and to operate in Germany's shipping centre.
In 1949, as both the international shipping market and Germany's economic miracle were beginning to get underway, Orion acquired a UK-built 9,000 dwt vessel named the MV Bellatrix. For about a year, the ship held the status of Germany's largest merchant vessel.
In the 1950s, Orion had one of the first diesel-propelled merchant vessels on the water.
From the 1950s to 1960s, the company acquired a number of 5,000 to 7,000 dwt newbuildings from German shipyards.
During the 1970s and 1980s, Orion concentrated on operating larger vessels purchased on the secondhand market.
From the early 1990s, Orion then became heavily involved in a substantial newbuilding program of various bulk carrier series being built in Japan.
Since the turn of millennium, Orion has contracted over 50 bulker newbuildings, mainly from major Japanese shipbuilders, though in recent years new vessels have also been ordered from Chinese shipyards. Since the company's founding, more than 200 seagoing vessels – mainly general cargo ships, container vessels and bulk carriers – have sailed under the Orion flag.
Our 90 years of continuity as a company have given us valuable organizational memory. Drawing from knowledge and data accumulated from past experience – and across decades of shifting business strategies and economic situations – helps guide our decision-making today.